The next evolution of mobile data could be the last step-change we see in mobile data transmission.
Mobile data use has rocketed over the past five years – increasing 74 percent alone in 2015 – taking the overall global figure to around 3.7 exabytes per month.
Underpinning this explosion is the growth of streaming services and people's growing use of apps – all underwritten by the expectation of having a high-speed data connection at all times. And when 4G can no longer cope, 5G will step up.
A filing with the Federal Communications Commission (FCC) in the US recently revealed Apple is testing next-generation, 5G wireless technologies, suggesting a future iPhone will run on the advanced connection.
The application for an experimental license to use millimetre wave technology says: "Apple seeks to assess cellular link performance in the direct path and multipath environments between base station transmitters and receivers using this spectrum. These assessments will provide engineering data relevant to the operation of devices on wireless carriers' future 5G networks."
In particular, Apple plans to test these technologies at Milpitas, California, on Yosemite Drive, and Mariani Avenue – Apple's original HQ next to its current office at 1 Infinite Loop.
What is 5G?
Next-generation mobile networks are expected to handle more data, connect more devices, significantly reduce latency and bring new levels of reliability. 5G has been designed to meet these needs by pooling bandwidth to boost range and speed.
According to a recent report from the National Infrastructure Commission, "5G means seamless connectivity. Ultra-fast, ultra-reliable, ultra-high capacity transmitting at super low latency. It will support the ever larger data requirements of the existing network and new applications from augmented reality to connected vehicles and the Internet of Things, and much more, as unknowable today as the 4G services we take for granted would have been a decade ago."
How much faster is 5G compared to 4G?
5G will have average speeds of 100Mbps. This isn't a huge step-up for networks already using LTE-Advanced, which tends to deliver download speeds of between 30-50Mbps in real-world conditions. In lab conditions, the technology can handle up to a theoretical maximum of 150Mbps. This maximum depends on the category of the device and connection, however. Category 4 LTE maxes out at 150Mbps, but Cat 9 goes up to a theoretical maximum of 450Mbps.
Just to confuse things further, due to the technical definitions of wireless technologies – and the lack of a universal standard – you could see LTE-Advanced marketed as 5G, or 4G+, or LTE-Advanced+. In summary, it's a marked improvement but the exact numbers will vary.
How is it so much faster?
4G LTE-Advanced, 5G or whatever else it's called splits the data into bands, each of which has its own particular bandwidth limitations. By aggregating these different bands and pooling the bandwidth, the end-user essentially gets speeds far closer to 100Mbps and beyond.
5G, however, could be the last step-change in mobile technology, with some predicting a more additive and iterative upgrade process would remove the need for a full jump to '6G'. The current process is one of evolution (rather than revolution) for both hardware and software, but one that's aiming at a potential 100 times increase in speeds eventually.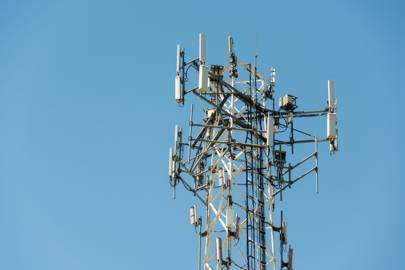 Why is 5G so important?
By 2035, when 5G's "full economic benefit should be realised across the globe", a Qualcomm-led study claims the industry could produce up to $12.3 trillion worth of goods and services enabled by 5G.
5G itself could potentially generate up to $3.5 trillion in revenue in 2035 and support 22 million jobs. The study continued that, over time, 5G will boost real global GDP growth by $3 trillion dollars cumulatively from 2020 to 2035, roughly the equivalent of adding an economy the size of India.
Who is working to introduce 5G to the masses?
In addition to Apple, Nokia recently took a step closer to 5G mobile networks by announcing it is bringing 4.5G Pro to mobile operators. According to the firm, 4.5G Pro delivers ten times the speeds of conventional 4G networks, allowing network operators to offer peak speeds of one gigabit (1,000 megabits) per second.
Although the Finnish firm hasn't announced a release date, Nokia is also poised to release 4.9G in the 'near future' – an upgrade which it says will push data speeds to several gigabits per second.
In the US, AT&T and Verizon have begun trialling 5G across a controlled number of sites and will roll this trial out further over the next decade. The trial and roll out formed part of the Obama administration's Advanced Wireless Research Initiative led by the National Science Foundation (NSF).
More recently, Ericsson and Orange announced they are working on the development and testing of selected 5G use cases based on Orange's network, using Ericsson 5G technology. The partnership will enable so-called "5G technology building blocks", proof of concepts, and pilots across Europe from 2017 onwards. These include wireless multi-gigabits internet access, "ultra large mobile coverage solutions" and connected cars.
As well as Orange, Ericsson is partnering with NTT DOCOMO and Intel to build a 5G trial environment in central Tokyo, starting next year. The purpose of the trials is to test use case applications and radio performance. Ericsson will provide 5G end-to-end systems including 5G radio and core networks, and Intel will contribute its chipset in user devices.
The trial will be conducted using the 28GHz frequency band; a candidate band which the Japanese government is considered designating for use by commercial 5G networks in Japan.
Samsung is additionally heavily involved in 5G research. At Mobile World Congress 2017 in Barcelona, the company announced a range of new 5G developments. Top of that list is a 5G router for the home, which supports a top data rate of 1Gbps. Samsung announced a 5G radio base station that will one day boost network capacity in busy areas.
What about 5G in the UK?
Philip Hammond announced a commitment to 5G in the recent Autumn Statement in November. He dedicated £740m to be used for the development of 5G, but mentioned no set launch date for the 5G service.
The country ranks 54th in the world for LTE connections and a typical Brit can only access 4G 53 percent of the time so we're a long way off achieving national 5G speeds. In the 2017 Spring Budget, Hammond announced a further £16 million investment in 5G research.
And when can we expect it to arrive?
As it stands now, 5G is expected to start rolling out globally in 2020, with Ovum's figures suggesting there will be 24 million 5G subscribers by 2021. It says that less than 10 percent of those connections will be in Europe though. It could be even fewer if operators follow through on threats to delay 5G rollouts if strong net neutrality laws are adopted.
Recommendations from a recent National Infrastructure Commission report said the UK Government must take responsibility to secure our digital future and create a "strong digital champion backed by a dedicated cabinet minister to drive change."
Government and Ofcom must make sure essential mobile services are available everywhere and the pair should develop a set of metrics that represent the coverage people actually receive. These should then be used to determine a mobile Universal Service Obligation so customers can access essential services where they are needed. The report goes on to say Government and Ofcom should deliver this as "soon as is practical but no later than 2025."
Elsewhere, to prepare for 5G, the Government must work on key rail routes. The railway network must help improve connectivity using a trackside network and a plan should be in place by 2017 before the infrastructure on key routes is built by 2025.
Europe lagging a little behind isn't too surprising – countries like South Korea have been considering the specifications, implementation and deployment of 5G since as far back as 2008. Previously, UK networks like a EE were looking at a 2022 time-frame for deploying the new standard; though that could theoretically move forward a little, it's unlikely to be by much.
A formalised standard should be in place by 2018 ahead of early rollouts in 2020 – but as of now, there's no single definition. This leads to a potential problem for both business and users.
To try to side-step some of these issues (largely incompatible hardware issues) various interested parties (handset manufacturers, the 3GPP and others) around the world are working together to ensure a non-fragmented user experience when it does arrive. Elsewhere, Audi, BMW, Daimler, Ericsson, Huawei, Intel, Nokia and Qualcomm recently announced the formation of the "5G Automotive Association".
The goal is to address the issues around connected mobility and road safety with apps including connected automated driving, access to services and integration into smart cities and intelligent transports.
What is causing the delay?
The main reason for ensuring global compatibility is that otherwise, devices made for one country won't necessarily work on the same spectrum bands in other countries. This is particularly vital for the success of the Internet of Things (IoT) and connected-devices in general; each of them will need a low-latency, high-capacity, and highly reliable connection to truly reach their potential.
The concession to this point of harmonisation is that LTE-Advanced/5G should be backwards compatible, provided the right groundwork is laid down ahead of the rollouts. For example, a device that supports Cat 4LTE, but not faster Cat9 will still use LTE-Advanced technology, but won't get the full benefits of that carrier aggregation. It'll still be a whole lot better than current 4G (and most certainly 3G) speeds though.
With live deployments not yet under way and technical terms still not yet defined, there's still time for everything to change again before 5G actually arrives – and of course, there's still time to introduce another completely new acronym.
Written by: BEN WOODS
Source: Wired
Interesting Links: