Step aside, bitcoin. There's another digital token in town that's winning over the hearts and wallets of cryptocurrency enthusiasts across the globe.
The value of either, the digital currency linked to the ethereum blockchain, could surpass that of bitcoin by the end of 2018, according to Olaf Carlson-Wee, chief executive officer of cryptocurrency hedge fund Polychain Capital.
"What we've seen in ethereum is a much richer, organic developer ecosystem develop very, very quickly, which is what has driven ethereum's price growth, which has actually been much more aggressive than bitcoin," said Carlson-Wee, in an interview on Bloomberg Television Tuesday. The San Francisco Bay Area-based fund has received investments from venture-capital firms including Andreessen Horowitz and Union Square Ventures.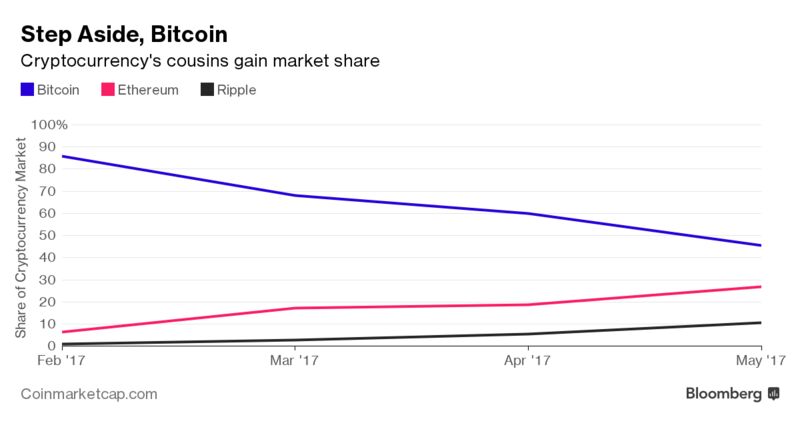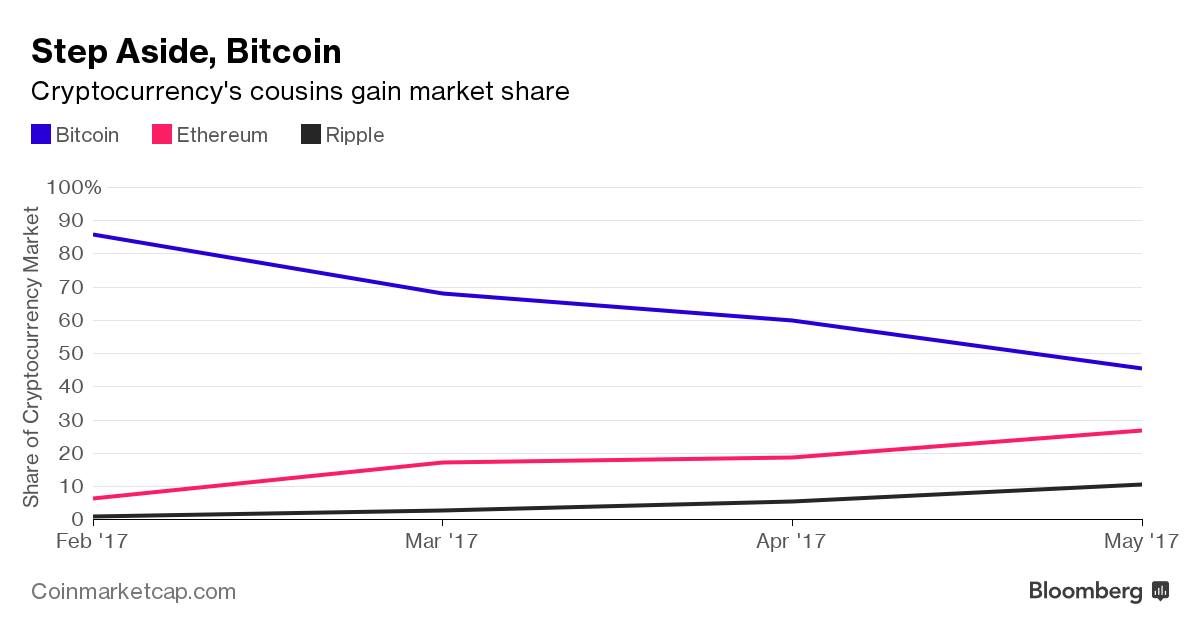 The name ethereum might ring a bell because hackers stole millions of dollars worth of ether last year. Still, it's piquing the interest of industries from finance to healthcare because its blockchain does far more than let bitcoin users send value from one person to another. Its advocates think it could be a universally accessible machine for running businesses, as the technology allows people to do more complex actions in a shared and decentralised manner.
Carlson-Wee wasn't the first to forecast a bright future for ethereum. Fred Wilson, co-founder and managing partner at Union Square Ventures, laid out an even more ambitious timeline for the cryptocurrency in an interview earlier this month.
"The market cap of ethereum will bypass the market cap of bitcoin by the end of the year," said Wilson, who is also chairman of the board at Etsy Inc.
After skyrocketing more than 300 percent in the last year, bitcoin now costs about $2,300 a coin, which is still around 10 times the price of ethereum. But the second-most popular cryptocurrency is gaining market share fast.
Bitcoin currently dominates a little less than half of the digital currency market, down from almost 90 percent three months ago, according to Coinmarketcap.com data. Meanwhile, ethereum has quadrupled its share, which now represents more than a quarter of the pie. Other virtual coins have also picked up steam. Carlson-Wee is a fan of auger, golem, zcash and monero.
Bitcoin's growth has started to catch up to its fundamentals, which is likely what has been driving its astronomical gain as of late, he said. Others have attributed the surge to speculation, as well as increased interest in Asia and adoptionby established companies. Impressive performance aside, more than $150 has been knocked off bitcoin's price since late last week amid concerns about transaction speed, safety and a possible price bubble.
"We're absolutely still in the infrastructure building phase," Carlson-Wee said. "But I do think within one to two years, we'll start to see the first viral applications that are user facing."
Written by: Lily Katz
Source: Bloomberg
Interesting Links: