Apple's WWDC (Worldwide Developers Conference) 2017 is just days away, and as well as the announcement of iOS 11, we're likely to hear about a variety of other new software – such as watchOS 4 – and even potentially some hardware.
Could the long-rumored iPad Pro 2 or Siri Speaker be in attendance? It's very possible.
Read on for a full guide to everything that we might see when WWDC 2017 kicks off on June 5 at the McEnery Convention Center in San Jose.
Cut to the chase
iOS 11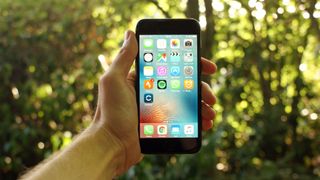 While many things are rumoured for WWDC 2017, iOS 11 will almost certainly be shown off. Rumoured highlights of the new version include lots of upgrades to Siri, focused on making it learn your habits and respond to questions faster.
We're also hearing that Apple Pay could get an upgrade, allowing for peer-to-peer payments, while FaceTime audio calls could become the default when calling someone else who uses an iPhone, so you don't eat into your minutes.
Apple might also launch a sleep tracking app with iOS 11, plus, Apple Clips could get more features, low-power mode could get better by learning your habits and location, a Dark Mode could be added, and communications may even be consolidated into a single menu – so you can see emails, SMS messages and social network communications with a given person all in one place.
Not only will iOS 11 probably be announced at WWDC, but you'll even likely be able to grab a beta version of it – though the final, finished version probably won't arrive until mid-September.
watchOS 4
As well as a new version of iOS, Apple might also launch a new watchOS, specifically watchOS 4.
Not much is known about what this will bring yet, but given that Apple has bought a company that makes sleep trackers there's a good chance a sleep tracking feature will be added to watchOS.
We also might see the ability to track more activities, with skiing and snowboarding being tested according to Gizmodo.
iPad Pro 2
 While software is usually the focus of WWDC, we do sometimes get major hardware announcements too, and this year the
iPad Pro
2 could be the headline announcement.
There's not a huge amount of evidence that we'll see it at WWDC 2017, but it's clearly in the works, and respected analyst Ming-Chi Kuo reckons there's around a 70% chance of a 10.5-inch iPad Pro 2 showing up.
That's one of two or three iPad Pro 2 models that we're ultimately expecting to see, and along with the new screen size it's rumoured to have a powerful new A10X chipset, a bigger battery and a new and improved Apple Pencil.
iPhone SE 2
Although the iPhone 8 probably won't land until September, the iPhone SE 2 might arrive at WWDC.
If and when it does launch, it's likely to replace the original iPhone SE as Apple's most affordable handset but with a very different design, complete with an all-glass back.
Not much else has been rumoured about the iPhone SE 2 yet though, which makes us doubt a WWDC unveiling is actually on the cards.
MacBooks
Not one but three new MacBook models are rumoured to be arriving at WWDC 2017, with the MacBook Pro, MacBook Air and 12-inch MacBook all potentially getting refreshed.
But refresh is the key word, as sources suggest that while the specs will be getting a bump, there won't be much change to the design or features.
Apparently, the new MacBook Pro will house the latest Intel Core i processor series, with the 12-inch MacBook being similarly spec'd.
Siri Speaker
Apple is heavily rumoured to be working on a Siri-powered smart speaker, designed to compete with the Amazon Echo and Google Home, and one analyst reckons there's a 50% chance we'll see it at WWDC 2017.
The Siri Speaker (which probably won't launch under that name), is rumoured to have some kind of touch panel, and potentially even a built-in camera, perhaps so that it can recognise users.
It may even be able to sense emotions – though we're not yet sure what it would do with that ability.
Apple TV and tvOS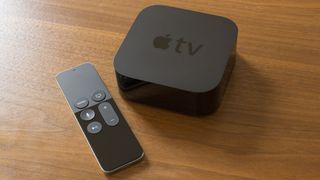 We wouldn't count on seeing a new Apple TV at WWDC 2017, but it's possible and could well come with support for 4K and HDR content.
Whether or not a 5th gen Apple TV lands we might see a new version of tvOS. This might sport better Siri integration and come with more and better content.
macOS
Finally on the software front, a new version of macOS is likely to be anounced at WWDC 2017. It hasn't been officially named yet, but it will probably be version 10.13.
Nothing is really known about it yet, and while it might well be previewed at WWDC, a final release probably won't land until later in the year.
Written by: 
Source: Tech Radar
Interesting Links: