WIRED takes a look at which UK startups have raised more than £10 million this year
Even as UK startups face an uncertain future post-Brexit, there are some that are doing particularly well. Data released by Dealroom.co earlier this year showed the country's startups had raised £818 million in the first quarter of 2017 – a slight dip from 2016 but an increase on the previous three-quarters. The most popular sectors include fintech, mobile and software-as-a-service as well sub-sectors like robotics and drones. WIRED takes a look at which startups have come out on top so far in 2017.
Improbable
Improbable became one of the few British tech startups to be valued at over $1 billion in May this year. It has raised more than $540 million (£421m) in funding from venture capital firms including SoftBank, Horizons Ventures and Andreessen Horowitz. Its platform, SpatialOS, allows anyone to build massive agent-based simulations. The UK and US defence departments are among its clients and it has partnered with Google worldwide.
Starship Technologies
London-based Starship Technologies is behind the autonomous delivery robots designed to deliver small packages within a five-kilometre radius. Founded in 2014 by Skype cofounders Ahti Heinla and Janus Friis, the company raised $17.2 million (£13 million) in January this year with Daimler leading the funding round along with Shasta Ventures, Matrix Partners, ZX Ventures, Morpheus Ventures, Grishin Robotics, Playfair Capital and others.
Darktrace
Cybersecurity firm Darktrace this year raised $75 million (£57 million) in a series D funding round led by New York venture capital firm Insight Venture Partners alongside Summit Partners, KKR and TenEleven Ventures. This gave the startup a post-money valuation of $825 million (£631 million). The company uses machine learning to detect and stop attacks and in the last year has grown 140 percent. The latest round of funding brings the total raised by the company to just under $180 million (£137 million).
Graphcore
Bristol-based startup Graphcore used its development chip and software to create a series of AI brain scans of what happens during the process of machine learning. As it prepared to ship its first chips this year, the company raised $30 million (£23 million), taking its total investment to $62 million (£48 million). The funding round was led by London-based venture capital firm Atomico.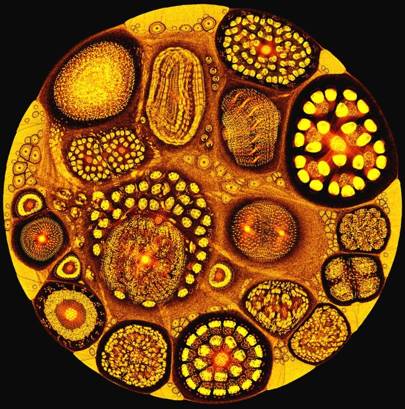 StarLeaf
Cloud-based video conferencing firm StarLeaf raised $40 million (£31 million) in May this year from investors that included Highland Europe and Grafton Capita. The company was founded in Cambridge in 2008 by three telecoms and video conference entrepreneurs – William MacDonals, Mark Loney, and Mark Richer.
LoveCrafts
E-commerce platform LoveCrafts this year raised £26 million in new funding from Scottish Equity partners as well as previous investors Balderton Capital and Highland Europe. The marketplace for craft products builds communities around different kinds of crafts, like knitting and crochet, where users can follow each other and purchase designs for their projects.
Receipt Bank
Receipt Bank was launched in 2010 as a bookkeeping service for small businesses. It was the first software company to automatically process information taken from uploaded images of receipts and invoices onto its platform. In July it raised $50 million (£38.4 million) in a Series B funding round led by Insight Venture Partners, which put it among the biggest deals in UK fintech since Brexit.
Atom Bank
The UK's first mobile-first bank, started by Anthony Thomson, raised £83 million in March this year in a funding round led by Spanish bank and owner of Simple in America, BBVA. The funding gives Atom a post-money valuation of £261 million. The bank, which targets consumers between the ages of 18 and 34, raised £98 million in its previous funding round in November 2015.
Written by: BONNIE CHRISTIAN
Source: Wired
Interesting Links: